Contact Information
Mailing Address:
438 King Street West
P.O. Box 30525
Oshawa, Ontario
L1J 8L8
Administration/General Information:
Phone: 905-444-9672
Fax: 905-444-9277
Email: info@drcc.ca
24/7 Crisis and Support Line: 905-668-9200
Read about why we share our pronouns.
---
Staff
Gemma, Executive Director (she/her)
Full-time | Phone: 905-749-1032 | Email: gemma@drcc.ca
Gemma has been the Executive Director of Durham Rape Crisis Centre since 2019. She holds a Bachelor of Arts Honours Degree in Sociology and Criminal Justice & Public Policy. She is currently completing her Executive Masters of Business Administration, specializing in Strategic Leadership. She has also completed many certificates including non-profit governance and leadership. Gemma started her career as a residential counsellor and has over 15 years of experience in the non-profit sector with over a decade of leadership experience as an Executive Director. She is passionate and specializes in women's support services and community social justice. She is honoured to work with her team to support survivors and create awareness of sexual violence!
---
Wendy, Director of Finance and Administration (she/her)
Part-time | Email: wendy@drcc.ca
---
Robina, Manager of Finance and Administration
Part-time | Email: robina@drcc.ca
Robina has extensive financial, payroll, and strategic planning experience. She has worked in non-profit organizations for 15+ years as an Accountant and Finance Professional, including working for Feed the Children. Robina is a CPA and holds her MBA and BComm. Currently she is pursuing a Masters in Strategic Change Management. Robina values empowering women, especially in the accountancy profession, and is passionate about sustainability initiatives that help vulnerable groups in society.
---
Emma, Community and Crisis Services Manager (she/her)
Full-time | Phone: 437-228-7396 | Email: emma@drcc.ca
---
Diana, Communications & Administrative Coordinator (she/her)
Part-time, Tuesday-Thursday, 9am-3pm
Phone: 437-980-7537 | Email: diana@drcc.ca
---
Counselling Team
Rochelle, Manager of Counselling Services (she/her)
Part-time | Phone: 437-234-2378 | Email: rochelle@drcc.ca
---
Lynn, Clinical Counsellor/Outreach Coordinator (she/her)
Full-time | Phone: 647-273-0457 | Email: lynn@drcc.ca
As a trauma therapist for nearly 40 years, Lynn has been a passionate, tireless advocate and support for women who have experienced any form of gender-based violence, with a focus on sexual abuse. Prior to joining the Durham Rape Crisis Centre, Lynn started her career at the Barbra Schlifer Commemorative Clinic in Toronto, where she worked as a counsellor for 18 years. During her time there she also helped develop the sexual abuse program, as well as contributing to the training of the cultural volunteers. She has now worked as a counsellor at the DRCC for almost 19 years, and has also taken on many different roles, including being the Public Education Coordinator for 16 years. Lynn is very active in the community and represents the DRCC on a number of community committees, including the Human Trafficking Coalition, Durham Elder Abuse Network, the Woman's Committee of Durham Region, and the Sex Worker Support Circle. She recently shifted into a new role, and is now the Outreach Coordinator and Human Trafficking Counsellor. Lynn is very proud and grateful to be working at an agency that continues to grow, and that has created a trauma-informed environment that supports not only our clients, but also the staff, volunteers, and the community. On a personal note, Lynn is blessed to have 12 grandchildren and 3 great-grandchildren, who she attributes to keeping her active and young at heart.
---
Tanya, Counsellor – Serving Those In Service (she/her)
Full-time | Phone: 437-226-9029 | Email: tanya@drcc.ca
Tanya is a bilingual Registered Social Worker. She holds a BA in Social Development, a Bachelor of Social Work, and Master of Social Work candidacy. She also completed post-graduate certificate work in Cognitive Behavioural Therapy, Trauma, and Addictions. Tanya previously worked at Lakeridge Health (emergency and critical care units) and at a Legal Aid Ontario community clinic and has also held various committee memberships within the community. She advocates for a collectivist paradigm based on socioeconomic equality and holistic health. Tanya previously served the Canadian Forces in Afghanistan and Kuwait and loves travelling, animals, hiking, and reading.
---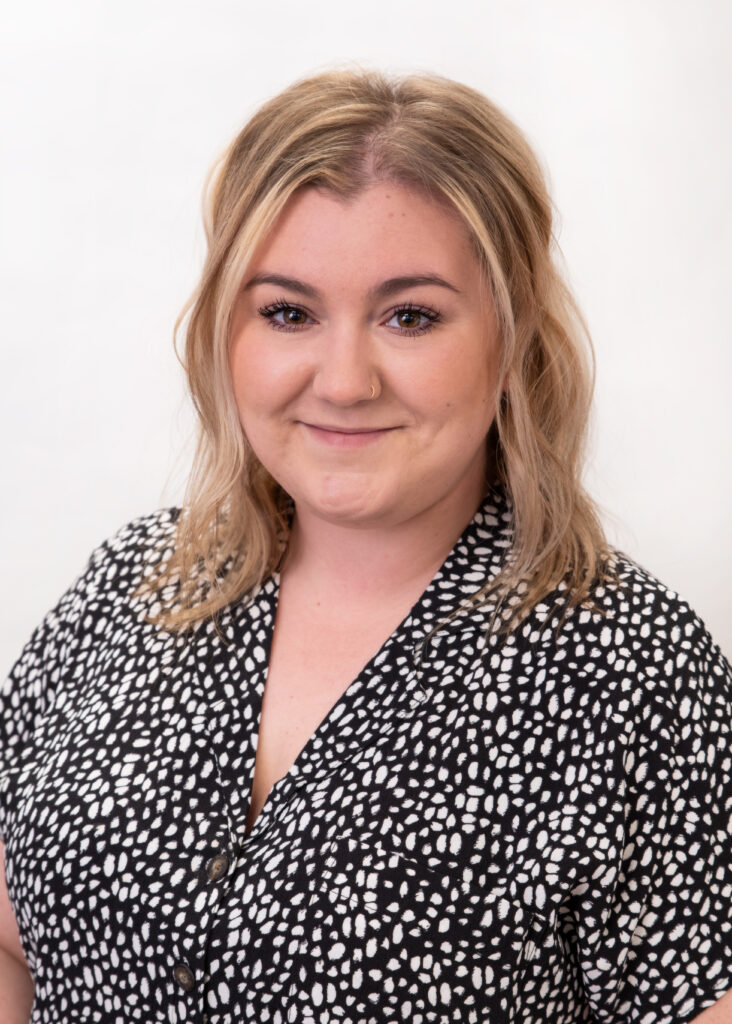 Isabella, Counsellor and Public Education Coordinator (she/her)
Full-time | Phone: 437-228-1862 | Email: isabella@drcc.ca
---
Michaela, Intake Counsellor (she/her)
Part-time, Tuesday-Thursday, 8am-2pm
Phone: 416-278-9086 | Email: michaela@drcc.ca
Michaela has been at the Durham Rape Crisis Centre for 7 years as a part-time Intake Counsellor. She is an AWCCA graduate with 13+ years' experience working as a frontline counsellor in shelters for violence against Women. Michaela is the Mom of two young children. In her spare time she enjoys taking her dog for walks and creating wheel-thrown pottery.
---
Karina, Community Development & Volunteer Coordinator and Crisis Counsellor (she/her/they/them)
Full-time | Phone: 365-688-9540 | Email: karina@drcc.ca
---
Jennifer, Counsellor (she/her)
Full-time | Phone: 416-721-0819 | Email: jennifer@drcc.ca
Jenn is a graduate of the Assaulted Women & Children's Counsellor/Advocate program at George Brown College with a BFA in Fine Art from OCAD University. Past roles have provided experience working with youth and adults facing mental health and substance use challenges and supporting folks experiencing death and non death loss, focusing on how these experiences intersect with trauma and violence. She comes with years of experience providing one on one support and facilitating and developing groups and workshops for various community organizations and educational spaces on a variety of topics. Her approach to support is creative, eclectic, intersectional, and collaborative, putting lived experience and knowledge in a place of power. She holds the responsibility of connecting with survivors in high regard as she begins her work with the DRCC.
---
Kelsey, Counsellor (she/her)
Full-time | Phone: 905-904-2981 Email: kelsey@drcc.ca
---
Tajinder, Counsellor
Full-time | Phone: 289-404-3363 Email: tajinder@drcc.ca