Contact Information
Mailing Address:
P.O. Box 30525, 438 King Street West, Oshawa, Ontario, L1J 8L8
Administration/General Information:
Fax: 905-444-9277
Email: info@drcc.ca
24 Hour Crisis and Support Line: 905-668-9200
---
Staff
Gemma Broderick, Executive Director
Full-time
Phone: 905-749-1032 | Email: gemma@drcc.ca
–
Wendy, Manager of Finance and Administration
Part-time
Email: wendy@drcc.ca
–
Emma Conner, Community and Crisis Services Manager
Full-time
Phone: 437-228-7396 | Email: emma@drcc.ca
–
Diana, Digital Skills Administrator (she/her)
Full-time
Phone: 437-980-7537 | Email: diana@drcc.ca
–
Counselling Staff
Rochelle, Manager of Counselling Services (she/her)
Full-time
Phone: 437-234-2378 | Email: rochelle@drcc.ca
–
Lynn, Counsellor/Outreach Coordinator/Human Trafficking Counsellor
Full-time
Phone: 647-273-0457 | Email: lynn@drcc.ca
As a trauma therapist for nearly 40 years, Lynn has been a passionate, tireless advocate and support for women who have experienced any form of gender-based violence, with a focus on sexual abuse. Prior to joining the Durham Rape Crisis Centre, Lynn started her career at the Barbra Schlifer Commemorative Clinic in Toronto, where she worked as a counsellor for 18 years. During her time there she also helped develop the sexual abuse program, as well as contributing to the training of the cultural volunteers. She has now worked as a counsellor at the DRCC for almost 19 years, and has also taken on many different roles, including being the Public Education Coordinator for 16 years. Lynn is very active in the community and represents the DRCC on a number of community committees, including the Human Trafficking Coalition, Durham Elder Abuse Network, the Woman's Committee of Durham Region, and the Sex Worker Support Circle. She recently shifted into a new role, and is now the Outreach Coordinator and Human Trafficking Counsellor. Lynn is very proud and grateful to be working at an agency that continues to grow, and that has created a trauma-informed environment that supports not only our clients, but also the staff, volunteers, and the community. On a personal note, Lynn is blessed to have 12 grandchildren and 3 great-grandchildren, who she attributes to keeping her active and young at heart.
–
Tanya, Counsellor (Human Trafficking/Trent U)
Full-time
Phone: 437-226-9029 | Email: tanya@drcc.ca
–
Isabella, Counsellor and Public Education Coordinator
Full-time
Phone: 437-228-1862 | Email: isabella@drcc.ca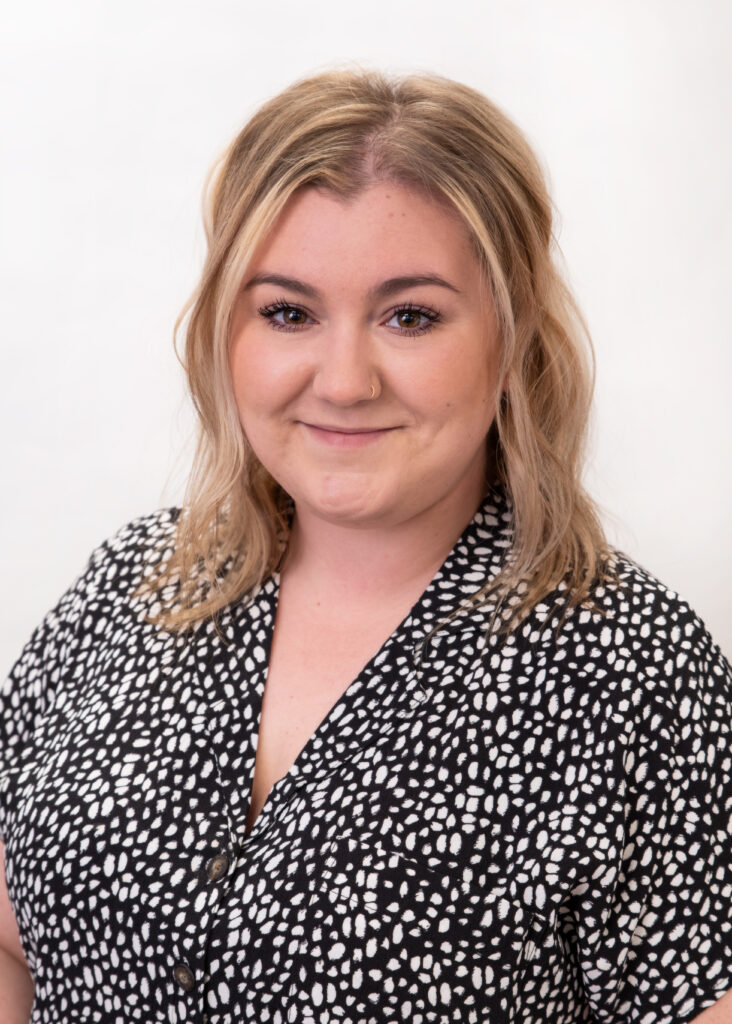 –
Michaela, Intake Counsellor
Part-Time, Tuesday-Thursday, 8am-2pm
Phone: 416-278-9086 | Email: michaela@drcc.ca
–
Samantha, Counsellor/Yoga & Meditation Facilitator
Full-time
Email: samanthag@drcc.ca
–
Karina, Community Development & Volunteer Coordinator and Crisis Counsellor (she/her/they/them)
(Full-time)
Phone: 365-688-9540 | Email: karina@drcc.ca